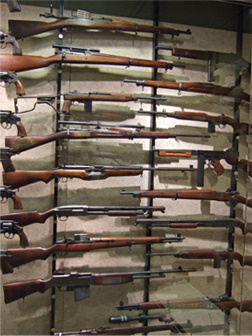 OC Guns N Gear was built to give YOU a platform to buy and sell firearms from home! Too many times I have heard from people who need to sell guns they inherited but don't know how. Maybe they don't know how to handle them. Or maybe the big stores intimidate them. I know how that is! Have you been looking to sell a gun that you don't need but would never go to a pawnshop?

Is there a particular firearm you want but don't want to pay retail price? Well that is where OC Guns N Gear comes in. We buy and sell guns at fair honest prices. All the time abiding by all Federal, State and Local Laws!! And that is Important!
OC Guns N Gear buys and sells Handguns, Revolvers, Pistols, Rifles, Shotguns, all types of Firearms and supplies too! New Guns and Used Guns, we help you either way! So whether you are buying your first handgun or that long sought after collector WWII Garand M1 rifle. I am here to help you. If you have one gun you HAVE to sell today or 100 firearms that you inherited and want to sell all at once, I am here to help you.